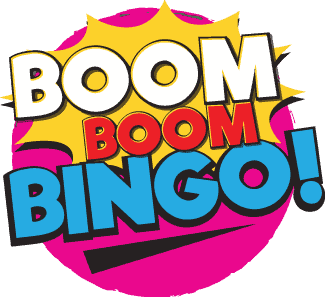 Blending Your Grandma's Favorite Game With A Legendary Dance Party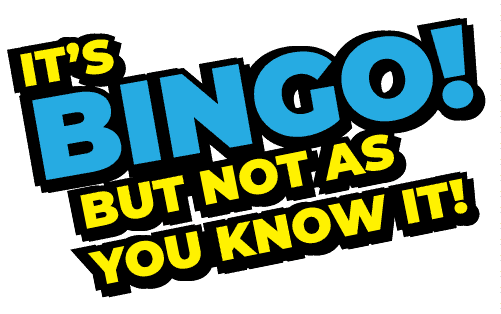 On thing for sure is this is no ordinary game of bingo! The event is hosted by our awesome compere and DJ and there will be… lots of dancing, hilarious party games, some decent prizes, some goofy prizes, audience members on stage, stage members in the audience, 80s and 90s throwbacks, sing-alongs, dance-offs, Wheel Of Fortune spins, confetti blasts and of course a whole lot of Bingo fun!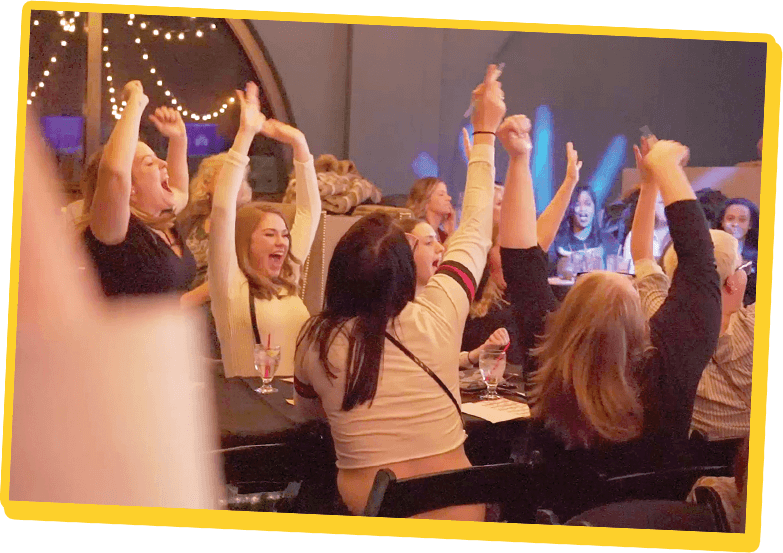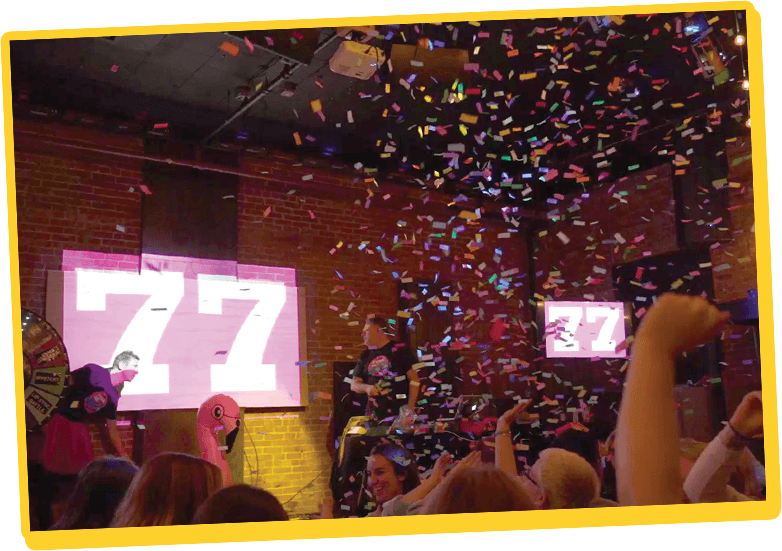 There has never been a college night quite like this! Here's how it works…
Your guests arrive at the event and collect their bingo card and pen.

In each game of bingo guests have three chances to win; one line, two lines and full house.

Our Bingo host will be on stage hosting the proceedings and will announce each number from the random number generator.

Winners are invited onstage to collect their prize.

During the bingo games our awesome DJ/host will rock the party by playing some massive songs that correspond to the numbers, changing the bingo hall into an epic dance party! 

Along the way there will be several surprises, on stage competitions, dance offs and lots and lots of dancing and singing!
Why choose Boom Boom Bingo?
Simply put, Boom Boom Bingo is fun for everyone! It is a super interactive event and also champions inclusivity. You can take part solo or with a group and use it as a great opportunity to meet new friends.
Why is there a DJ at a Bingo event?
This isn't your normal game of Bingo!. We have special 'Trigger tracks' throughout each game that will get everyone up dancing. For example when number 5 is called, the DJ might blast some Mambo No 5! Plus between Bingo games the Boom Boom Bingo DJ will play some mega party tunes to get everyone moving and shaking.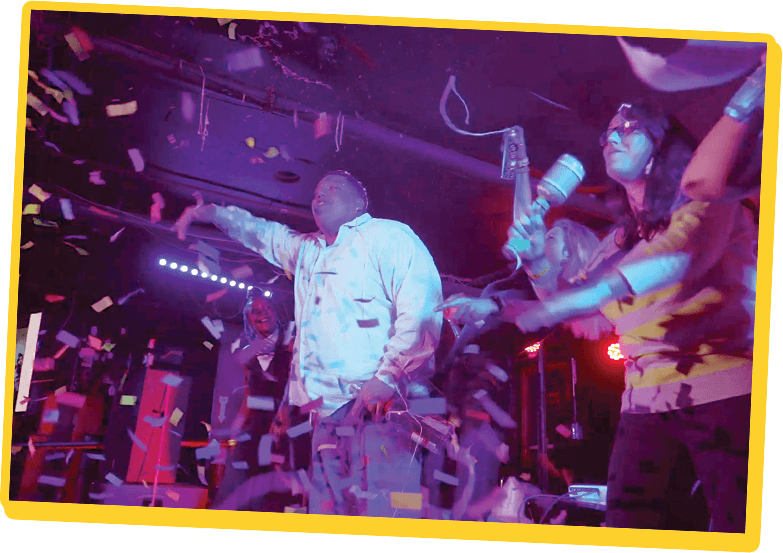 What comes with Boom Boom Bingo?
We bring everything that is needed to rock the party, including –
100 Bingo cards and pens (we can arrange more if needed)
1 DJ and 1 Stage assistant to host the event, explain the rules and get everyone up dancing
9 Prizes to cover 3 full games of bingo. (Including cash prizes, Amazon vouchers and hilarious goofy prizes)
Projection screen to position onstage
Confetti blaster and tons of confetti
Full DJ backline equipment
Bingo Wheel Of Fortune
Glo batons and much more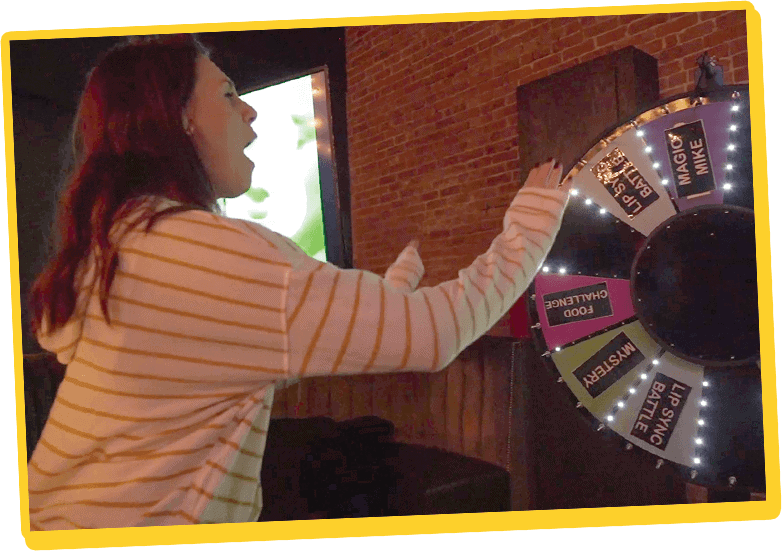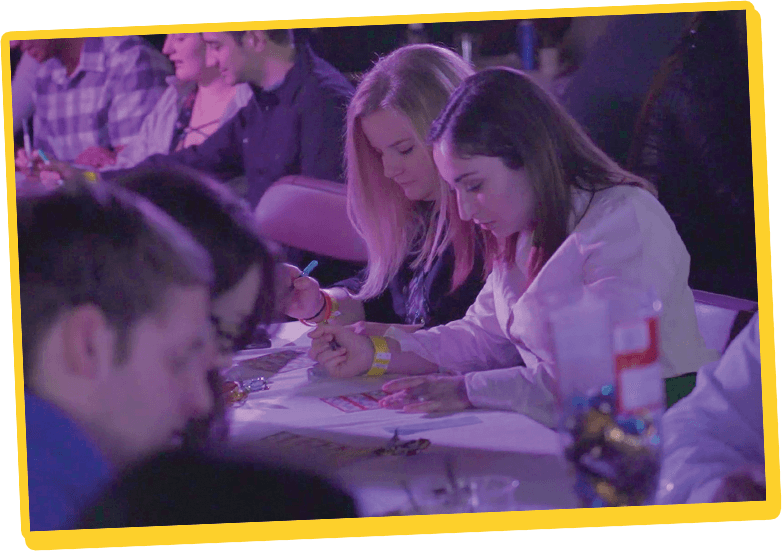 Where can we hold Boom Boom Bingo?
The great thing about this event is that you are able to host your Boom Boom Bingo event in any location you wish and there are no real restrictions! As long as there is space for tables and chairs for your guests and also room for our DJ and bingo caller to host the event then Boom Boom Bingo is ready to bring the party!
What do we need to provide to host the event?
Enough tables and chairs to accommodate the attendees.
Bingo loving party people!

Suitable PA/Sound system for DJ/host to plug into

DJ style event lighting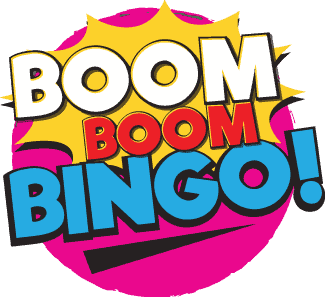 To find out more or book contact Ari or Jeff at Degy:
732-818-9600